Post by Charles Barkley on May 14, 2014 4:55:43 GMT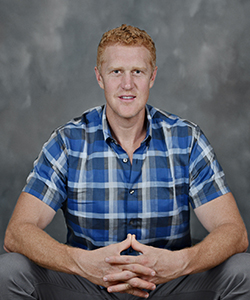 I like conley but he is a full tier below guys like curry, Paul westbrook Parker in my opinion. Even in the second tier I would put him behind wall probably very close to lillard and dragic. I'm not including drose or rondo so I'd put conley as the 6th, 7th or 8th best overall. Above guys like Lowry, Kyrie, kemba ect..
I wouldn't put Curry in the same category as Paul/Parker/Conley/Rubio/Rondo. I guess how I'm dividing these categories is by looking at how the PG plays. Do they shoot first? Do they look to set others up?
I'd put Curry in the category of "sometimes shoots first, other times sets his teammates up" in this category I'd have guys like Wall, Rose, Curry, Kyrie, maybe Lillard.
I understand this categorical system of mine has huge flaws, but it is how I look at the PGs because I feel it isn't fair to compare Westbrook to Paul because they do different things.
I'd have Curry ranked as a better overall PG than Conley. I only said Conley should be an 85. The offense in Memphis utilizes the high post a lot with Gasol and the low post with Z-bo, kind of like how CHI used Noah in the high post and Boozer lower. Guys like Kyrie, Kemba, Ellis, Teague, Holliday, Williams, Evans, I don't feel that they are better overall PGs than Conley.
If I were to make a top 10 overall PG list, leaving out Rose, and assuming Rondo is at full health, it would go something like this: Paul, Westbrook, Curry, Parker, Lillard, Rondo, Wall, Conley, Dragic, Deron Williams.
I mean, Jameer Nelson is an 82, Lawson is an 83, Jennings is an 83. I know some of those guys are inflated and are being dropped, but I feel like Conley is a top 10 PG In the league when you take in to account everything he does. He controls the tempo so well and he may not be a playmaker like Rose or Wall, but he sets his teammates up and distributes the ball. He is, in my mind, a true PG.